Step 1: Create a cashapp account if you do not have one yet.

After creating your CashApp account, credit it; this means you should put money in your cashapp account and make sure you have enough money in your Cash Balance to cover to total of your order.
Step 2: Click on the "Bitcoin" tap: Make Sure your account is verified to send bitcoins
If your account is verified you can go to the next step. If not you need to verify the bitcoin section of your account so that you can be able to send bitcoins.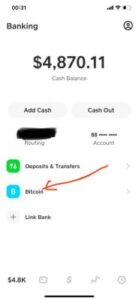 Step 3: Buy bitcoins using your cash balance

In this step, you need to buy bitcoins(for the amount of your order total).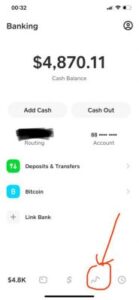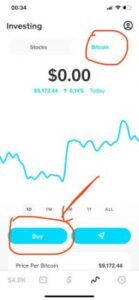 Step 4: Send the bitcoin to us

Now you have bought bitcoins and it is time to send to us. Just click on send. You will be asked to scan our QR code or manually provide our bitcoin wallet address. Below you will find our QR code with our bitcoin wallet address. Please scan our Bar code and send the bitcoins to us to cover your order. Please make sure the bitcoins address is correct before you send.
Our bitcoin wallet address and bar code
Bitcoin Address : 3KwFCD83SNod9F9kCsP5NeRX2zCL6z3Rq7
After making the payment please share with us
– A picture showing you sent payment
– Your Order Number